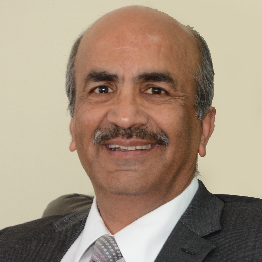 Welcome to our website. Please take the time to go through our program and information on safety on our website. We would very much appreciate and welcome any comments and suggestions.
Solomon Power is going Green. On 12th December 2019, we achieved financial close on the Power Purchase Agreement for the 15 MW Tina River Hydropower Project in Guadalcanal Province. The hydropower plant is scheduled to be commissioned in June 2024 and this together with the existing Solar Plants in Honiara and environs and the proposed solar farm projects in progress will enable us to reduce our diesel consumption in Honiara by 70% in comparison with the current usage. Additionally, the works for the conversion of the existing diesel generating outstations at Malu'u, Munda, Tulagi, Kirakira, and Lata to solar hybrid systems (solar, battery and diesel back-up) have progressed. Furthermore, we have signed a contract for solar hybrid systems at the 4 new sites in the Provinces; Hauhui, Namugha, Sasamunga, and Vonunu.
We have also signed a contract for a 2 MW grid connect solar farm in Honiara.  There are other such Green proposals at different stages of development on the table and you all will continue to receive the good news through our website and other media outlets.
The World Bank funded original Output Based Aid (OBA) program which commenced in 2016 has been a great success. It concluded on 31 March 2020 and as planned we have livened connection to 2488 customers. Effective 1 April 2020, we have continued the program under component 2 of the Solomon Islands Electricity Access and Renewable Energy Expansion Project (also funded by the World Bank) under which there is grant funding of USD1.5million for connection to another 1500 low income customers.
The COVID-19 pandemic is posing unprecedented challenges to the general public, the industrial and the business fraternity. Solomon Power like all other organisations in Solomon Islands is not immune to the pandemic. We are experiencing a fall in the demand for electricity, subdued sales, increase in debtors and delayed/erratic shipping lines impacting on procurement of critical equipment/materials.
Despite the challenges posed by the Covid-19 crisis, Solomon Power, as an essential service provider, is required to, and is, continuing to carry out all the scheduled/planned operations and maintenance activities in the network and is currently sustaining the reliability of power supply in Honiara and in the 11 Outstations in the Provinces.
We are increasingly becoming an employer of choice, attracting new graduates and professional personnel alike and this has resulted in the recruitment of engineers and business managers to fill vacant roles. We have successfully continued with the graduate, the apprenticeship and the line mechanic training programs.
The cost of service and electricity tariff review which commenced in April 2020 has made steady progress. The outcome of this study will culminate into a revised non-fuel tariff structure effective 1 January 2021.
Solomon Power is all about Nation building. We are working with our stakeholders to increase the footprint of the electricity network and make electricity accessible and affordable to more people in Solomon Islands.
Pradip Verma,
CEO of Solomon Power