Careers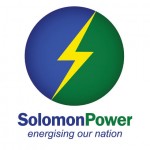 Solomon Islands Electricity Authority T/A Solomon Power aims to provide a safe, reliable, affordable and accessible supply of electricity to the Solomon Islands. Our vision is about energising our Nation. We are working with our stakeholders towards Nation building through increasing the footprint of the electricity network and making electricity accessible and affordable to more people in the Solomon Islands.
Our Values
• Respect for our Customers and our People
• Improvement through Change & Innovation
• Meeting our Service Quality Commitments
• Care for the Environment
• Individual Responsibility for our Actions
• Honesty and Trust
• Teamwork
Diversity
Solomon Power is an Equal Opportunity employer and we base all recruitment decisions on merit. To thrive in the Solomon Power work culture and environment, learning to work as a team is vital. Teams within Solomon Power are comprised of individuals from various ethnicity, religious backgrounds, sexual orientation and gender. It is thus critical that individuals joining our Team are open-minded, respectful of human dignity and share our desire to see everyone prosper and grow professionally.
Health & Safety
Solomon Power Safety Commitment is to have zero accidents, injuries and occupational illnesses. We support this commitment by ensuring that safety is our priority. All accidents are preventable. To work safely is part of your employment, so do not take shortcuts, and or accept unsafe behavior. Solomon Power expects personal accountability for safety from everyone.
Currently no new vacancies