Tenders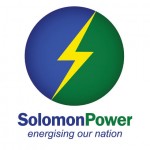 Solomon Islands Electricity Authority T/A Solomon Power aims to provide a safe, reliable, affordable and accessible supply of electricity to the Solomon Islands. Our vision is about energising our Nation. We are working with our stakeholders towards Nation building through increasing the footprint of the electricity network and making electricity accessible and affordable to more people in the Solomon Islands.
Online Tender Publisher Link: https://www.tenderlink.com/solomonpower/
REQUEST FOR EXPRESSIONS OF INTEREST
(CONSULTANCY)
| | |
| --- | --- |
| Country: | Solomon Islands |
| Project/Assignment Title: | Consultancy Services for Water Treatment Plant Assessment and Refurbishment at Lungga Power Station |
Background and sector context:
The Solomon Islands Electricity Authority (SIEA) trading as Solomon Power (SP) is a vertically integrated state owned enterprise that owns, maintains and operates the national electricity grid in the Solomon Islands.The largest electricity network in the Solomon Islands (both in terms of the geographical coverage and electricity sales) is in Honiara, with a maximum demand of approximately 16 MW is recorded to date and is projected to grow to 22 MW within the next ten years.The main generation plant for Honiara is located at Lungga, about 10 km from Honiara City. The Honiara power system consists of:

Honiara Power stations' with a total installed capacity of 32.1 MW
Six 33kV feeders interconnecting the power stations and substations
33/11kV substations are at Lungga, Honiara, Ranadi, East Kola, Honiara East and White River.
Eighteen 11kV distribution feeders

One of the key supporting elements that assists to enhance the operational condition of the generator is the availability of treated water. This plays a vital role in optimizing engine operational temperature and therefore useful life of the generators at large. It assists to reduce the exhaust temperature through cooling of the oil cooler plates and helps the charge air cooler to cool the incoming air hence, maximizing the engine power output. Apart from enhancing the power output, clean and treated water also enables engine parts to reach the maximum factory expected lifespan.

At present, the Old Lungga Power station Generators are directly supplied by untreated water. This advert therefore seeks qualified engineering firms to be engaged for the design, procurement and installation of Water Treatment Plant at Lungga Power Station.

Objective of the study and deliverables for this assignment
The objective of this assignment is to provide a detailed investigation of the current water treatment plants and associated accessories in the New and Old Lungga powerhouses and provide relevant recommendations on a replacement or upgrade for the entire water reticulation and treatment system. The water treatment plant upgrade should be a centralized solution to ensure the efficient operation of the current and proposed Diesel Generation system.
Duration
The Consultancy assignment may run for a period of four months (both in and out of country) or as agreed upon and is proposed to commence in September 2023.
Competence and Qualification
The SP invites an eligible Consultant to indicate its interest in providing the required services. Interested individuals or Consultancy Firms with qualified Consultants should provide information, demonstrating that they have the required qualifications and relevant experience to perform the services.The consultant's team must be familiar with international best practices in water treatment facilities for preferably Diesel Powered Stations.The Consultant should possess the following qualification and experience to be suit the objectives of this assignment:

Design Engineers with minimum 10 years' minimum experience in designing and implementing water treatment plants for Diesel Generator power systems and demonstrated experience in delivering similar projects in the Pacific region

Selection
Consultants may associate with other firms to enhance their qualifications, but should indicate clearly whether the association is in the form of a joint venture and/or a sub-consultancy. In the case of a joint venture, all the partners in the joint venture shall be jointly and severally liable for the entire contract, if selected.A Consultant will be selected in accordance with the Quality and Cost-Based Selection (QCBS) method set out in the Solomon Power Tendering and Procurement policies and Manual.The detailed Terms of Reference (TOR) for the assignment is attached to this EOI.
Application and Submission
Interested eligible firm or consultant can obtain further information at the address below during office hours 8 am to 4:30 pm on business days, Monday to Friday.Expressions of interest must be delivered in a written form by e-mail to Joshua.Suiramo@solomonpower.com.sb and cw.procurement@solomonpower.com.sb, or through Tender Link portal) by 10am on 10th August 2023, Solomon Islands time.SIEA Head Office
Attention: Martin Sam, Chief Executive Officer (Ag)
P.O. Box 6, Ranadi, Honiara, Solomon Islands
Telephone: +677 42480
Mobile: +677 7494521
Fax: +677 39472
E-mail: martin.sam@solomonpower.com.sb
Please refer to this link for the Terms of Reference (TOR).
Invitation to Quote (Advertisement)
| | |
| --- | --- |
| Employer: | Solomon Islands Electricity Authority (Solomon Power) |
| Contract No.: | SIEA-D67-BEX-0723 |
| | SIEA-D67-BTX-0723 |
| Contract Title: | Betikama Express Feeder Network Extension |
| | Betikama Transformer Relocation Network Extension |
| Deadline for Submission of Bids: | Monday, August 14, 2022. |
| Issued on: | Friday, August 4, 2022 |
The Solomon Islands Electricity Authority (Solomon Power) ("the Employer") invites sealed Quote Form from eligible Bidders for the construction and completion of the following Network Extension Project ("the Works");

SIEA-D67-BEX-0723 Betikama Express Feeder Network Extension
SIEA-D67-BTX-0723 Betikama Transformer Relocation Network Extension

Eligible Bidders should have experience in the construction of at least one contract of the nature and complexity equivalent to the Works described in this Invitation, during the last three years and should provide evidence of financial resources to complete the Works successfully.
A complete set of Request for Quotation (RFQ) documents in English may be obtained from Mr. George Kikolo at Solomon Power Ranadi Head Office.
A Compulsory Pre-Bid meeting will take place on Wednesday, August 9, 2023, at 10 am (Honiara Time) at the Solomon Power, Ranadi office, Mezzanine Floor Meeting Room, Honiara to be followed with a site visit.
Note: Any bidding documents from bidders who did not attend the Pre-Tender meeting and the site visit will not be accepted.
Sealed bid submission must be submitted to the address below before 10 am (Honiara Time), Monday, August 14, 2023. Late quotations or unsealed quotations may be rejected.
Solomon Power Tender Box
Ground Floor, Solomon Power Head Office,
Ranadi, Honiara
No electronic submission shall be accepted.
Opening of the Bids shall be done at the Solomon Power Ranadi head office on Monday, August 14, 2023, at 10.30 am. Representatives of the bidders are welcome to attend the bid opening.
Bid submission should be addressed to:
Mr. Andrew Suka'a, General Manager Capital Works
Solomon Power, P.O. Box 6
1st Floor, Solomon Power, Ranadi Head Office
Honiara, Solomon Islands
Telephone number: +677 42463
Fax number: +677 39472
Email: Network.Extension@solomonpower.com.sb
Andrew.Sukaa@solomonpower.com.sb
Web Page: www.solomonpower.com.sb