Careers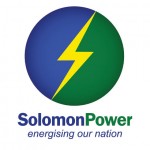 Solomon Islands Electricity Authority T/A Solomon Power aims to provide a safe, reliable, affordable and accessible supply of electricity to the Solomon Islands. Our vision is about energising our Nation. We are working with our stakeholders towards Nation building through increasing the footprint of the electricity network and making electricity accessible and affordable to more people in the Solomon Islands.
Invitation for Bids
Date: 19th January 2019
Project Title: Old Lungga Electrical Upgrade Project
ICB Number: SP-LUN-G100-0119
Deadline for Submission of Bids: 4th March 2019 12 Mid-day (Honiara Time)
Lungga power station is the primary source of electricity supply to the island of Guadalcanal in the Solomon Islands. The power station comprises of 'Old Lungga' which has an installed capacity of 19.1 MW and 'New Lungga' which has an installed capacity of 10 MW. Old Lungga power station has some aging assets dating back to the mid 1980's which are reaching the end of their useful life. Bidding is open to Bidders from eligible source countries as per section V, and countries that have not been prohibited by United Nations Security Council taken under Chapter VII of the Charter of the United Nations. In addition only eligible Bidders with key qualifications given below should participate in this bidding process.
Net worth in the last financial year should be positive;
At least two similar contracts should have been successfully or substantially completed within the last three (3) years.
Solomon Power ("the Employer") invites sealed bids from eligible Bidders for the design, procure, construction and completion of all enabling works, the new HV Switchgear room and the design, supply, installation and commissioning of the new 66/33kV transformer and switchyard at the Lungga power Station, Guadalcanal, Solomon Islands. The Bidders will be required to provide support to Solomon Power for maintenance. All listed subprojects will be carried out under a single responsibility contract and bidders must bid for the two (2) subprojects.
International competitive bidding will be conducted in accordance with Solomon power Single Stage: Two Envelope bidding procedure and is open to all Bidders from eligible countries as described in section 5 of the Bidding Document documents.
To obtain further information and inspect the Bidding Documents, Bidders should contact:
Solomon Power
Mr. Hemant Kumar
2nd Floor, Solomon Power, Ranadi Head Office
City: Honiara
Telephone number: +677 38801 or +677 7496783
E-mail address: LEUP1218@solomonpower.com.sb
Fax number: +677 39472
Web Page: www.solomonpower.com.sb
To purchase the Bidding Documents in English, eligible Bidders can write to the address above requesting the Bidding Documents for -"Old Lungga Electrical Upgrade Project". The Invitation for Bids (IFB) is available at the website of Solomon Power and Pacific Power Association, but the complete bidding documents will be provided by Solomon Power. On written request Solomon Power will provide the link to the Drop Box from where the bidding documents can be loaded.
Deliver your bid in hard copies to the address above on or before the deadline: 4th March 2019, 12 Mid-day (Honiara time) together with a Bid-Securing Declaration as described in the Bidding Document.
Bids will be opened immediately after the deadline for bid submission in the presence of Bidders' representatives who choose to attend.