Careers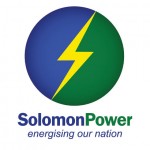 Solomon Islands Electricity Authority T/A Solomon Power aims to provide a safe, reliable, affordable and accessible supply of electricity to the Solomon Islands. Our vision is about energising our Nation. We are working with our stakeholders towards Nation building through increasing the footprint of the electricity network and making electricity accessible and affordable to more people in the Solomon Islands.
Our Values
• Respect for our Customers and our People
• Improvement through Change & Innovation
• Meeting our Service Quality Commitments
• Care for the Environment
• Individual Responsibility for our Actions
• Honesty and Trust
• Teamwork
Diversity
Solomon Power is an Equal Opportunity employer and we base all recruitment decisions on merit. To thrive in the Solomon Power work culture and environment, learning to work as a team is vital. Teams within Solomon Power are comprised of individuals from various ethnicity, religious backgrounds, sexual orientation and gender. It is thus critical that individuals joining our Team are open-minded, respectful of human dignity and share our desire to see everyone prosper and grow professionally.
Health & Safety
Solomon Power Safety Commitment is to have zero accidents, injuries and occupational illnesses. We support this commitment by ensuring that safety is our priority. All accidents are preventable. To work safely is part of your employment, so do not take shortcuts, and or accept unsafe behavior. Solomon Power expects personal accountability for safety from everyone.
OBA Technical Officer
Solomon Islands Electricity Authority trading as Solomon Power invites applications from suitably qualified candidates for the position of OBA Technical Officer.
Reporting to the OBA Program Manager, the OBA Technical Officer will monitor the implementation of the OBA Work Plan, comparing it with the planned schedule, and carrying out any change necessary to improve the implementation of the program.
It is a full-time role and the incumbent will ensure:
OBA Work Program plan implemented
Contractor availability ensured
Support OBA Finance and Admin to ensure complete verification of Claim
A healthy, safe and OHS compliant Solomon Power
Environmental protection is prioritized at all times
Solomon Power's Organizational Values and Standards upheld at all times
Qualification: Degree in Engineering and Business Administration, or Preferred Degree in Electrical Engineering.
Experience:
Over 2 years of related experience in project implementation for public utilities
Experience in Results-based financing or Output Based Aid mechanism
Experience in rural electrification is preferred, but not essential
Ability to communicate effectively with internal and external contacts
How to Apply:
To apply for the OBA Technical Officer role in Honiara go to link https://app.hrmonise.com/job/solomon-power/OBA Technical-officer and click on the Link to apply Online.
Complete all parts of the Application form online. Upload a Cover letter, upload your CV and must include names and contact details for two (2) referees. Attach Certified Transcripts, Qualification Certificates and other relevant documents.
Addressed Application to:
Chief Executive Officer
Solomon Islands Electricity Authority
P.O. Box 6
Honiara
Applications to be received by 4.00pm, Solomon Islands time, Tuesday 18 May 2021.
Details of "Role Statement" (RS) for the role can be downloaded from the above link and also from Solomon Power's Corporate Services Division via Recruitment email address: recruitment@solomonpower.com.sb