Tenders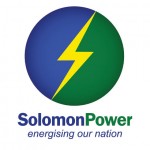 Solomon Islands Electricity Authority T/A Solomon Power aims to provide a safe, reliable, affordable and accessible supply of electricity to the Solomon Islands. Our vision is about energising our Nation. We are working with our stakeholders towards Nation building through increasing the footprint of the electricity network and making electricity accessible and affordable to more people in the Solomon Islands.
TENDER – LEGAL CONSULTANT- Legislative Review of Solomon Islands Electricity Act Cap. 128
PROJECT NUMBER: SP-HQ-LC-CRSIEA-0718
SOLOMON POWER invites tenders from legal consultants to carry out the Legislative Review of the Solomon Islands Electricity Act Cap. 128.
The Electricity Act, is the legislation that established the Solomon Islands Electricity Authority and regulates all aspects of electrical power supply and usage in the country. The Solomon Islands Electricity Authority as a State Owned Enterprise is also governed by the State Owned Enterprises Act 2007.
Although the nature of electricity supply has changed significantly in Solomon Islands, the laws which provide for its advancements is beginning to be out- dated, irrelevant and in some sections and are inadequate to address the changes technologies and systems in the electricity industry. With continued industry developments, shifting emphasis on modernisation of laws and regulations, and increased focus on modernisation of the Authority and state owned enterprises in general, there is an increasing appreciation within the relevant government Ministry and the Authority itself for the review of the legal framework that governs electricity in Solomon Islands.
The Tender Document is available from Mr. Kitione Malugulevu, Manager Regulatory, on telephone 30324 or email kitionem@solomonpower.com.sb. Submissions must be in the format specified in the Tender Document.
Interested parties are to submit a written tender in a sealed envelope marked:
"Legal Consultant –Review of Solomon Islands Electricity Act Cap. 128 –
Project No: SP-HQ-LC-CRSIEA-0718"

The Chief Executive Officer
Solomon Islands Electricity Authority T/A Solomon Power
P O Box 6
Ranadi,
Honiara,
Solomon Islands

Attention: Manager Regulatory

and delivered to:

Tender Box
Solomon Islands Electricity Authority trading as Solomon Power,
Ranadi Headquarter
Honiara,
Solomon Islands

The tender closing date is Friday 3rd August 2018 at 12.00 mid-day- Solomon Islands Time
A Public Opening of the tenders will occur on August 3rd, 2018 at 12.30pm - Solomon Islands Time at Solomon Power's Ranadi Headquarter.
Any submissions received after 12.00 mid-day 3rd August 2018 or in the incorrect format will not be considered.