Tenders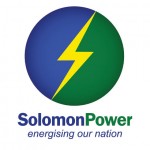 Solomon Islands Electricity Authority T/A Solomon Power aims to provide a safe, reliable, affordable and accessible supply of electricity to the Solomon Islands. Our vision is about energising our Nation. We are working with our stakeholders towards Nation building through increasing the footprint of the electricity network and making electricity accessible and affordable to more people in the Solomon Islands.
Online Tender Publisher Link: https://www.tenderlink.com/solomonpower/
---
IINVITATION FOR BIDS (IFB)
Tender – Cafeteria and Catering Services
SOLOMON POWER now invites sealed bids from interested bidders for the provision of its Cafeteria and Catering Services at its Headquarters in Ranadi, Honiara.
Solomon Power's Café Facility at Ranadi is one of our Staff Amenities and the Café Facility also provides for in – house catering for Solomon Power events, apart from provision of meals for Solomon Power employees.
The bidding documents are available with Mr. Levan Respioh – Manager Business Administration, at Solomon Power Ranadi Head Office. Submissions must be in the format as specified in the bidding documents.
Site Inspection is scheduled for 10:00am on Tuesday 19th February 2020 at Solomon Power Ranadi Head Office and to be coordinated by Mr. Dalton Maesia – Manager Lands, Buildings & Fleet.
Closing date is Friday at 10:00am 22nd February 2020.
Any submissions received after 10:00am 22nd February 2020 or in the incorrect format, cannot be considered.
Interested bidders are to submit a written tender in a sealed envelope marked:
"Headquarters Café Facility"

The Chief Executive Officer
Solomon Islands Electricity Authority T/A Solomon Power
P.O Box 6
Honiara
Attn: General Manager Corporate Services

And delivered to:
Tender Box
Solomon Power
Head Quarters, Ranadi
All enquiries related to the bidding documents are to be directed to Mr. Levan Respioh – Manager Business Administration, on telephone +67742412 or via email: Levan.Respioh@solomonpower.com.sb