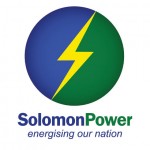 Solomon Islands Electricity Authority T/A Solomon Power aims to provide a safe, reliable, affordable and accessible supply of electricity to the Solomon Islands. Our vision is about energising our Nation. We are working with our stakeholders towards Nation building through increasing the footprint of the electricity network and making electricity accessible and affordable to more people in Solomon Islands. We are looking for committed, driven and passionate individuals to join our team in the following role:
PROJECT ID NO: P151618
REFERENCE NO: SP/16/04/C
PROGRAM MANAGER – OUTPUT BASED AID PROJECT

Solomon Islands Electricity Authority trading as Solomon Power (SP) seeks expressions of interest from interested candidates for the role of Program Manager to coordinate the Output Based Aid Program funded by the Global Partnership of Output Based Aid.
The Government of the Solomon Islands is expecting grant-financing from the Global Partnership on Output-based Aid (GPOBA) administered by the World Bank, which will be provided to SP to implement an output-based aid (OBA) program to help qualifying households pay for the one-off upfront initial connection fee to access grid electricity. SP is considering recruiting an OBA Program Manager to coordinate implementation of the project.
The objectives of the Program Manager's assignment are to (i) support SP in the day-to-day activities related to the implementation of the OBA program in coordination with different SP departments; (ii) design and support implementation an OBA program awareness campaign; (iii) support SP in procurement activities; and (iv) prepare project implementation reports quarterly for submission to the World Bank.
Interested persons having the following qualifications, skills and professional experience are encouraged to express interest by submitting a CV detailing the qualifications, skills and professional experience
Qualifications and skills::
Preferably University degree/Diploma in engineering, business administration, and/or management;
Excellent written and oral knowledge of English language;
Proficiency in the local language is highly preferable; and
Computer literacy.
Professional experience::
Over 5 years of related experience in project/program management for public utilities and/or international organizations;
Experience in Results-based financing or Output based aid is considered an advantage;
Experience in rural electrification is preferred, but not essential; and
Working experience in Solomon Islands, or other island states is an asset.
Expressions of interest close on Tuesday 12 July 2016.
Terms of reference document can be obtained from Solomon Power Corporate Services Division or at the reception desk at SP's Ranadi Office or by email pradip.verma@siea.com.sb.
Envelopes are to be marked "Program Manager- OBA" and addressed to:
Chief Executive Officer
Solomon Islands Electricity Authority
P.O.Box 6
Honiara
Attention: General Manager Corporate Services
New Board members – CALL FOR EXPRESSIONS OF INTEREST
The term of three (3) existing directors has already expired and the current term of an additional two (2) existing directors will expire shortly.
As required by the State Owned Enterprises (SOE) Act of 2007 and the 2010 Regulations, the Chairman of the Board of the Solomon Islands Electricity Authority(SIEA), now trading as Solomon Power (SP), hereby calls for Expressions of Interest from those persons who wish to be considered for the position of Director of the Board of SIEA. In total there are five (5) vacancies which will need to be filled up.
SIEA is an autonomous, Government- owned statutory authority (State Owned Enterprise), which is responsible for the generation, transmission, distribution and sale of electricity in the Solomon Islands.
Over recent years a significant improvement in the commercial sustainability of SP has been achieved. After a long period of poor financial performance the organization has made an excellent turnaround over the last 4 years, generating healthy profits and now with a strong balance sheet. It is time now to take the organization to newer and greater heights.
SIEA has embarked on an ambitious plan to increase electricity accessibility to more Solomon Islanders in not just Honiara and other urban centres, but also at other outer islands and rural locations, and to improve affordability. SP is all about Nation Building.
SIEA is seeking candidates who have recent or/and relevant qualifications and experience in one or more of the following areas:
Appropriate higher education qualifications preferably tertiary in Economics, Business Management, Finance or Law
Recent directorship and experience in public, private and/or SOEs together with a good understanding of the Electricity Act 1969, SOE Act 2007 and their associated regulations
Good financial and commercial abilities in any large and successful private
organisation
Demonstrated experience in corporate strategic planning and business
management
Strong proven corporate governance and risk management experience
Those interested should acquaint themselves with the requirements of the SOE
Act and its related Regulation and submit Application plus recent CV to:
The Chairman,
SIEA,
P O Box 6, Ranadi
Honiara.
Or Email: chairman@siea.com.sb
Applications close on 20 July 2016