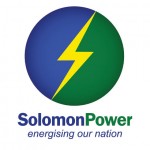 Solomon Islands Electricity Authority T/A Solomon Power aims to provide a safe, reliable, affordable and accessible supply of electricity to the Solomon Islands. Our vision is about energising our Nation. We are working with our stakeholders towards Nation building through increasing the footprint of the electricity network and making electricity accessible and affordable to more people in Solomon Islands. We are looking for committed, driven and passionate individuals to join our team in the following role:
ASSISTANT ELECTRICAL ENGINEER
The Electrical team has the opportunity for the right person to support the delivery of key tasks in the team. Reporting to the Electrical Engineer, the role will assist & support safe delivery of key outcomes and the main specifications of the job are:
EDUCATIONAL BACKGROUND:
Bachelor of Electrical Engineering or Bachelor or Technology (Electrical). Applicants with Advanced Diploma in Electrical Engineering with extensive industrial experience may be considered.
KEY RESULT AREAS:
Technical effectiveness
Provide technical expertise
Delivery of accurate and timely reports
Advice, Support and Training
Compliance
Customer Service
Support of organisational strategic direction
SUMMARY OF KEY DUTIES & RESPONSIBILITIES:
Undertake construction, installation, testing & commissioning of HV & LV electrical systems
Periodic inspection & maintenance of all generation, transmission and distribution systems
Carry out switching & operating work associated with HV & LV network asset in accordance with authorised switching practices
Repair and maintenance of all electrical plants and auxiliary equipment to ensure plant maximum plant availability
Carry out major overhaul and maintenance of all Electrical plants and auxiliary equipment as assigned
Carry out tasks associated with the condition assessment and performance monitoring of electrical plant and equipment
Lead a small team of Electrical Fitters, Electricians and trainee staff to complete various assignments
Technical support for maintenance, construction, inspection and operation of electrical equipment & associated electrical systems
Daily maintenance of safe housekeeping practices at the Electrical Workshop
Provide technical input on team assignments and activities
Provide technical assistance in fault investigations and root cause analysis
Identify, assess & manage impacts and risks associated with tasks carried out by the team and assist in mitigation measures
Ensure reports assigned prepared within stipulated time frame and checked for accuracy of content and quality of content and form
Provide daily and weekly progress reports on tasks assigned to the role
Track outstanding action items systematically and follow through information and documents due to the Electrical team
Ensure the Electrical Engineer is kept informed of any technical issues relating to Electrical department
Create awareness and educate internal stakeholders with systems, processes and procedures of the Electrical Department
Identify areas of improvements
Assist in the provision of 'on the job training' to electricians and trainees
Observation all safety standards and regulations, wear proper safety protection and use equipment in compliance with AS/NZ3000
Ensure deliverables comply with the prevailing laws and organisational policies and procedures
Assist in the effective delivery of the organisation's service quality commitments to internal stakeholders and external customers
Align deliverables to organisational values, strategic direction and good corporate governance practices
Applications close on Friday 17th June 2016. Please contact Ruth Basi for a copy of the Role Statement of the position on telephone numbers 38842, 39943 or 38845 and ask for extensions 215 or 297, during working hours. If you think you have what it takes and want to be part of the Solomon Power team, send in your application with your updated curriculum vitae detailing your qualification, relevant experience with referee details. This should be forwarded no later than Friday 17th June 2016. All applications should be clearly marked stating the role you are applying for and forward to:
Manager Human Resources, Solomon Power, PO Box 6, HONIARA.
Solomon Power thanks all applicants for your interests, only those qualified will be screened and selected for an interview will be contacted. Tagio tumas.